Meet the Team
Travel & Tourism Marketing
Got a Question?   |   Get In Touch Today
Meet the Team
Kirsty and Jody have built TTM on their ethos of creating a working environment for their team that would encourage and nurture growth with imagination and originality.  They believe that building a like-minded team has delivered a happy, productive working environment which in turn has maintained their formidable reputation within the travel industry, which ultimately delivers the best service to and for our clients.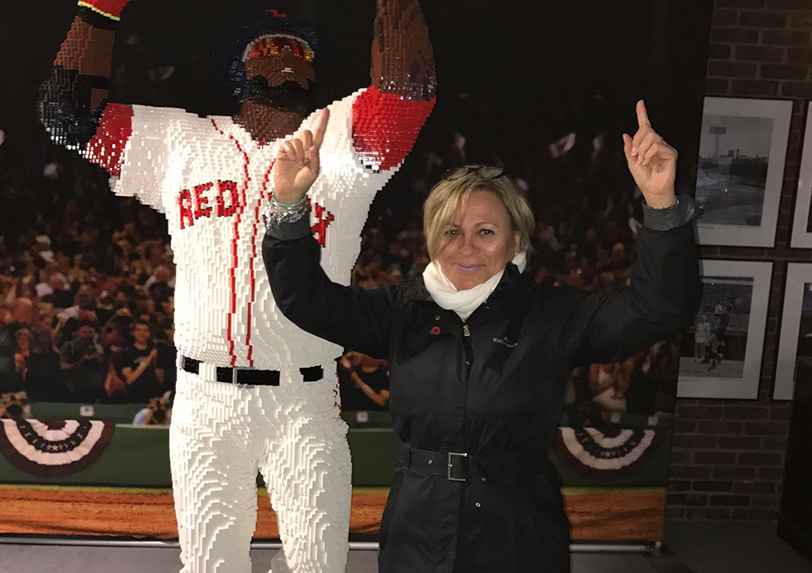 Jody Hanson
Trade & Marketing Director / Owner
Jody has worked within travel for over 40 years across various sectors including; airline, retail, tour operation and the last 20+ years in representation.  Jody was always drawn to travel, her sense of adventure and enjoyment to try something new has gained a broad understanding of the many facets of the industry, loves what she does and has a natural tenacity and ability to engage across all levels. Jody is the longest active serving Board Director of the Visit USA Association in the UK.
Loves: Family, good friends, walking, rugby, drawing, painting, fancy dress, the arts, Cornwall, music, good wine, soft adventure, festivals and of course travel!
Motto best describing Jody's approach to life, "With willing hearts and skilful hands, the difficult we do at once; the impossible takes a bit longer."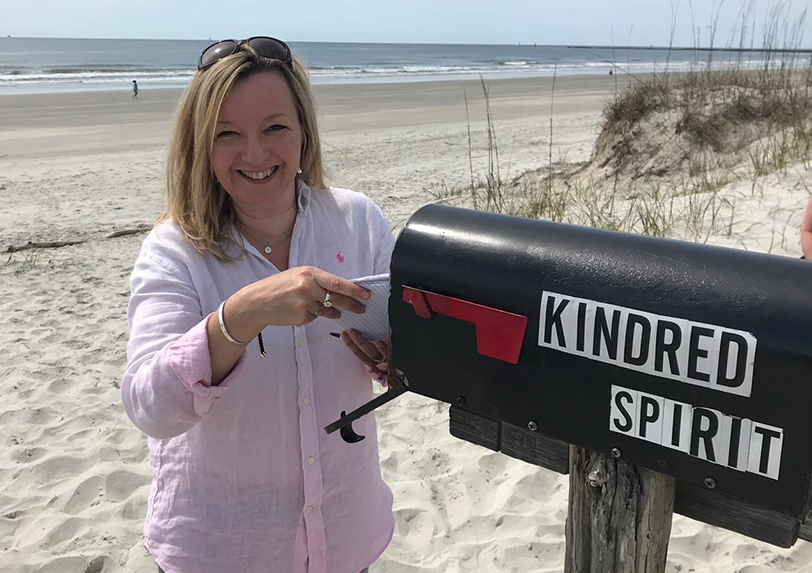 Kirsty Dillury
Communications & Marketing Director / Owner
Kirsty found travel some 25+ years ago, a graduate of the classics, her attention to detail, creative edge and eye for a story pulled her towards a PR and marketing career.  Kirsty has an innate ability to connect people, nurturing and developing ongoing relationships with journalists and the PR departments at airlines, tour operators and the travel industry at large.  A quick study, Kirsty leads the PR team and is adept and skilled in creating fully integrated media and marketing campaigns that position TTM's clients as aspirational vacation choices.  Kirsty is quick to see an opportunity, interpret, present and use it to the best advantage of the client.
Loves: Being with her young family, walking, history, cats, hanging out with family and friends, exploring and learning through travel, good wine, reading and craft gin.
Motto best describing Kirsty's approach to life, "We make a living by what we get. We make a life by what we give."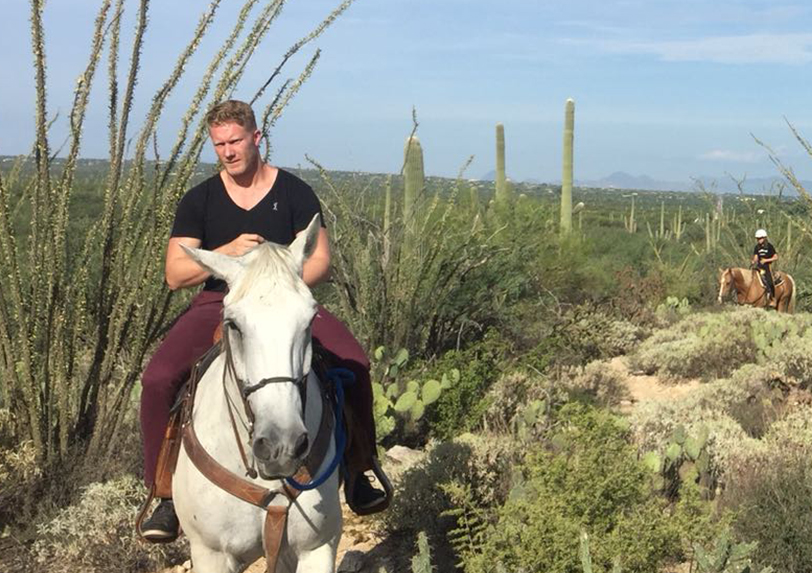 Neil Jones
Director / Owner
Neil's love and adventures within the travel industry started on his return from travelling to Australia, Fiji and the USA some 15 years and several thousand flown miles ago. Neil joined TTM in 2013 bringing with him a wealth of knowledge and experience developed at one of the UKs largest tour operators. Neil proved a valuable member of the TTM team and became the first Director of the company outside of the owners. Neil is passionate about travel which is clear to see when he talks about the destinations visited and the amazing experiences he has been privileged to encounter during his professional career and in his personal wanderlust for travel. 
Loves: Spending time with his favourite people, the Gym, afternoon tea, visiting new places near & far, country living & Birmingham City Football Club oh and eating!
Motto best describing Neil's approach to life, "Grant me the serenity to accept the things I cannot change, Courage to change the things I can, and the wisdom to know the difference."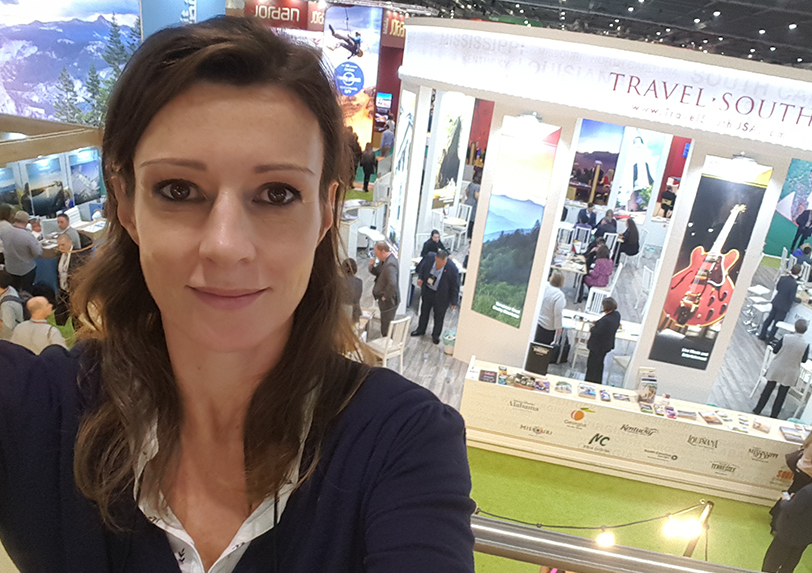 Anna Watt
Communications Manager
Anna has been in the travel industry for 17 years and with our team for over 6 years.  Anna's breadth of knowledge in PR has created some amazing opportunities on behalf of our clients making them front and central with both consumer and trade PR.  Anna is impassioned about travel and brings that passion and expertise to researching and structuring strategic PR plans, content creation, event planning, digital and social media.  Anna has a wide network Travel and trade covering with her distinct professionalism all facets of a DMO's PR services.
Loves: Spending time with her son, socialising, music festivals, travel and reading.
Motto best describing Anna's approach to life, "When I work, I really work.  But when I play, I really play."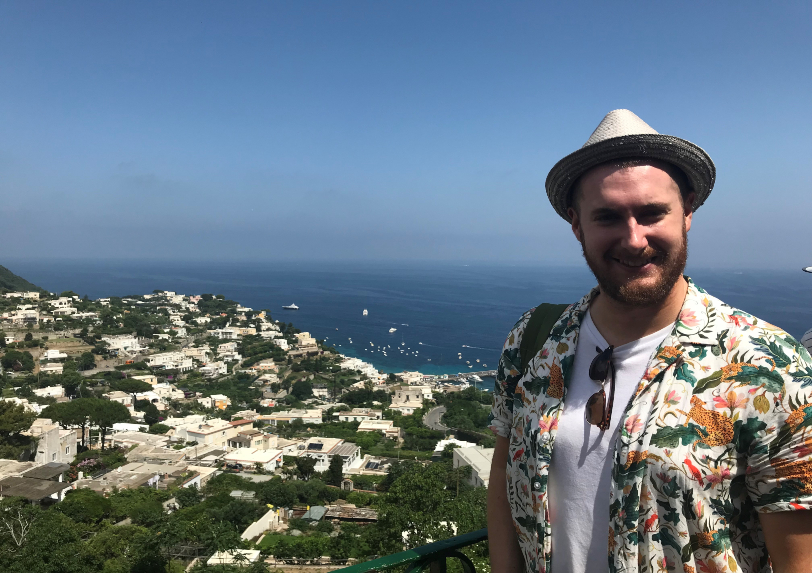 David Venables
PR Account Manager
David joined TTM in 2019, having previously worked for a global sports league in the UK. Graduating with a degree in Journalism, David went on to develop his career in communications, working on large-scale media events and projects, while also writing for his own blog. Passionate about all things related to travel, David brings great experience to the team and delights in developing relationships with clients and the media.
Loves: Discovering new locations, sports (particularly American ones), cooking, having an eclectic taste in music, loud shirts and maintaining his beard.
Motto best describing David's approach to life, "It's not whether you get knocked down, it's whether you get up."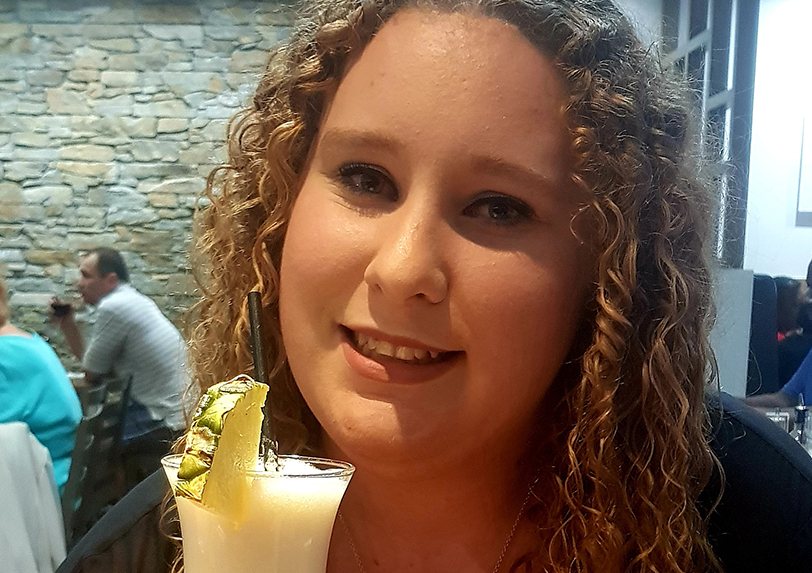 Gemma Pearce
Inside Sales & PR Account Executive
Gemma is an enthusiastic travel professional who loves a challenge and thrives on hard work.  Drawn to the travel industry 11 years ago, Gemma has experience working in retail and wholesale travel sales, further developing her skills in marketing, market analysis, creative content, sales campaigns and social media to name a few. Gemma is a people person who goes above and beyond for her team and prides herself on her attention to detail.
Motto best describing Gemma's approach to life, "Good things happen to good people."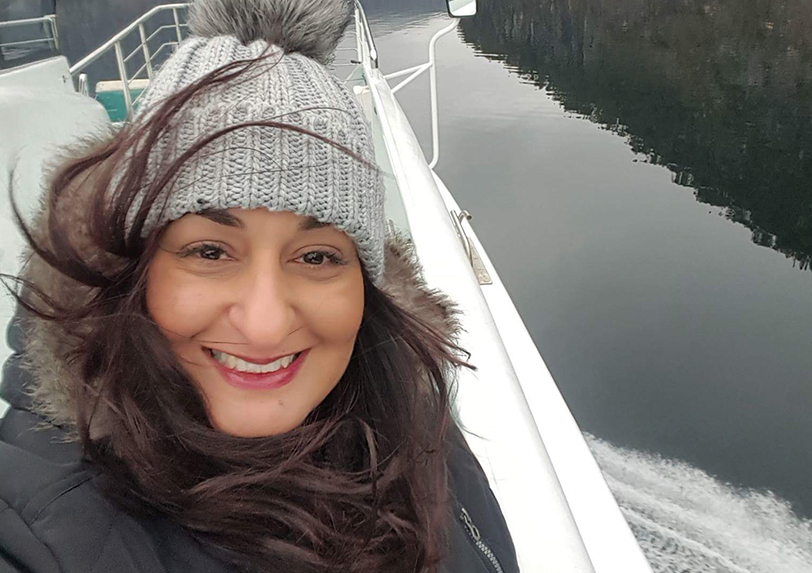 Sara Ellis
Senior Account Manager
Sara has been in the travel industry for 22 years, starting in sales, progressing to product and contracting before joining TTM nearly 4 years ago. Sara's experience of both sides of the industry gives great insight and has made Sara highly effective part of the team.  Adept at reading the market, creating opportunities, building and maintaining strong, strategic relationships on behalf of our clients within the UK and Irish markets.
Loves: Dance music, gym, comedy, cinema, socialising with family & friends, travelling, anything fun that makes her giggle.
Motto best describing Sara's approach to life, "Always remember you are braver than you believe, stronger than you seem and smarter than you think."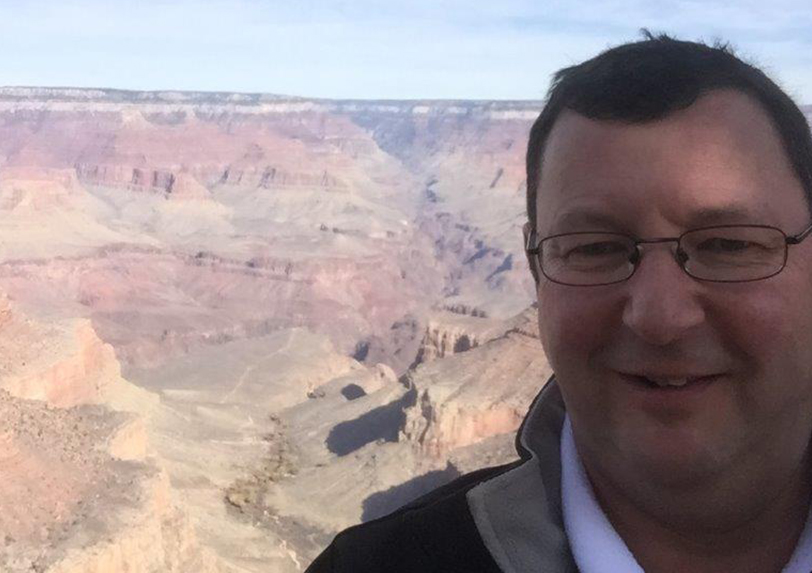 Duncan McCubbin
Account Manager
Duncan started his career in travel after completing his education, 39 years ago.  Within his career he ran a USA specialist tour operation and worked in senior positions for two international airlines. Duncan then brought his expertise and market knowledge to representation, a sector he has been working in for the last 9 years.
Loves: Motorsport, being out on the water both canoeing and boating, travelling, his home in Scotland and of course spending time with his new Granddaughter!
Motto best describing Duncan's approach to life, "Every day is a school day, work hard, be kind, be loyal and love always."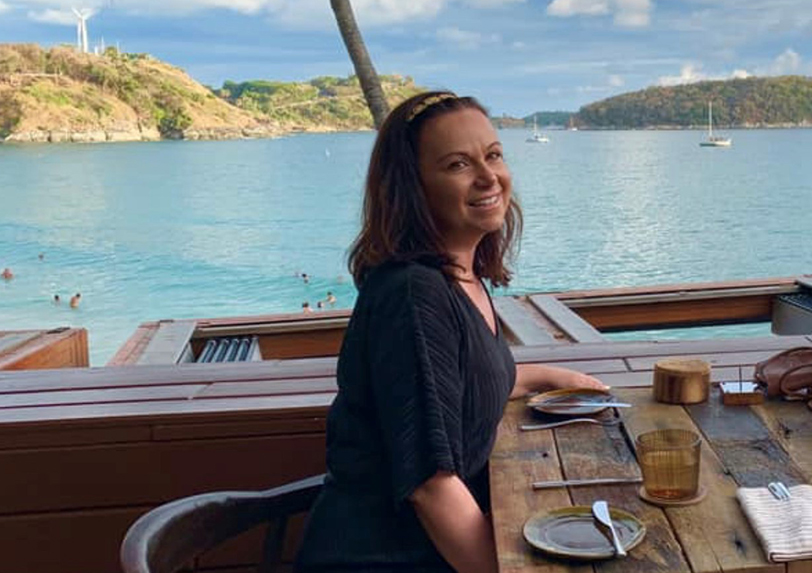 Dominique Kotsias
Account Manager
Dominique has 15 years' experience in the travel Industry, 10 of which working on the USA Product and Sales teams at a global travel brand, giving her a great insight in to the UK market and how it operates.  Dominique has a wealth of knowledge and experience, understands the importance of being a strong brand ambassador, and has a panache for sharing her passion and knowledge for all areas of tourism.
Loves: Travelling, the outdoors, her dog, reading, socialising with family and friends, country music and a young at heart sense of humour!
Moto best describing Dominque's approach to life, "Travel as much as you can, as far as you can, as long as you can.  Life's not meant to be lived in one place."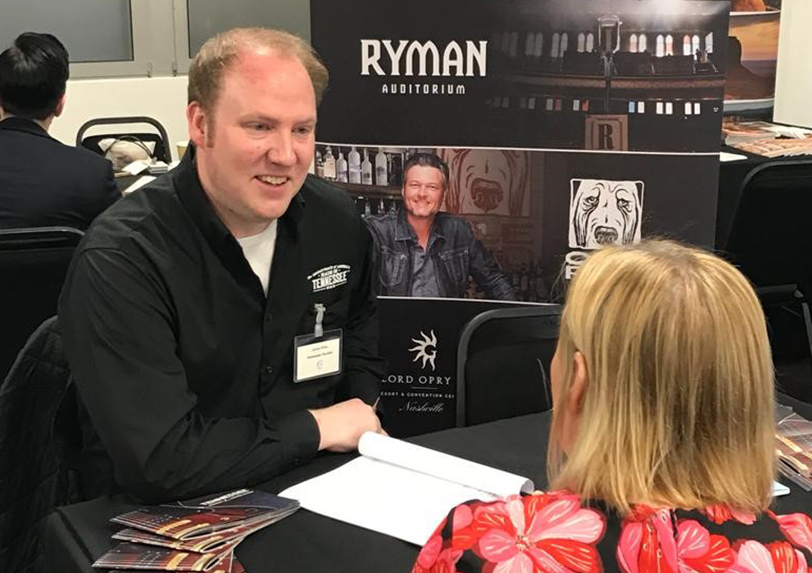 James White
Account Manager
James has been part of the travel industry for over 14 years, gaining valuable experiences within marketing, sales and product.  James cultivated a wide network of business relationships during his previous positions in aviation, hospitality and the tour operating sectors prior to joining Travel & Tourism Marketing in 2018.  James has the ability to get the job done efficiently, productively and with good humour making his tasks look seamless.
Loves: Family & friends, sports, live music, travelling and touring
Motto best describing James approach to life, "Never get tired of doing little things for others. Sometimes those little things occupy the biggest part of their heart."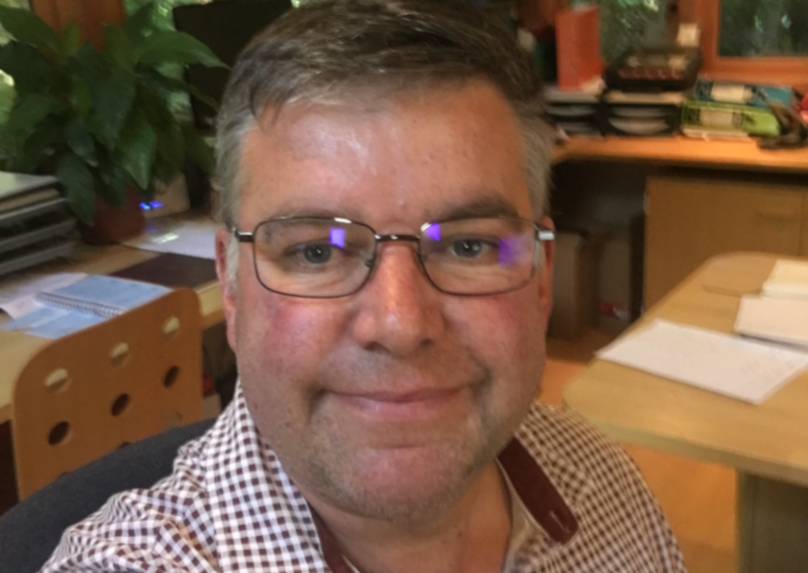 Andy Eager
Financial Controller
Andy joined the team in the summer of 2021, after many years in the finance sector. He has a passion for numbers and a keen attention to detail, which comes with territory. This, combined with experience he has gained within a variety of industries, makes him well equipped to deal with his role at TTM.
Loves: Travelling to the coast with his family, all sports, countryside walks, DIY and live comedy.
Motto best describing Andy's approach to life, "Don't look back unless it's a good view."