Meet the Team
Travel & Tourism Marketing
Got a Question?   |   Get In Touch Today
Meet the Team
Kirsty and Jody have built TTM on their ethos of creating a working environment for their team that would encourage and nurture growth with imagination and originality.  They believe that building a like-minded team has delivered a happy, productive working environment which in turn has maintained their formidable reputation within the travel industry, which ultimately delivers the best service to and for our clients.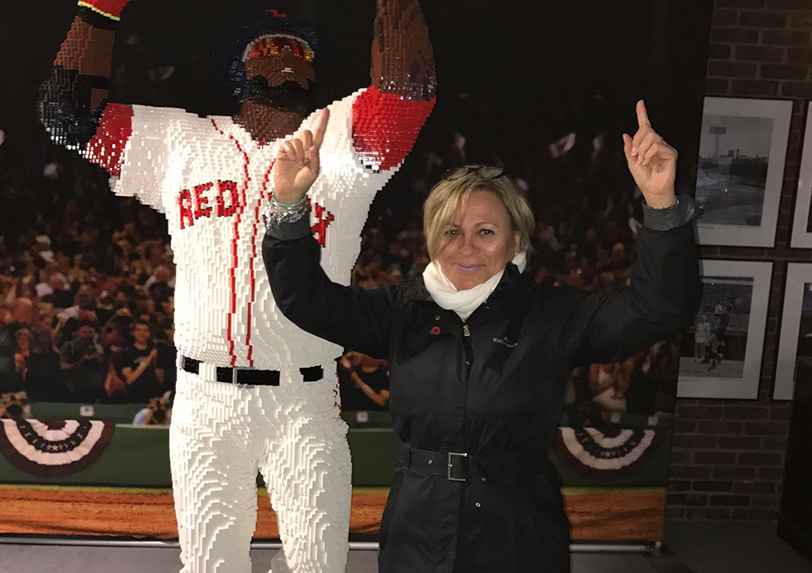 Jody Hanson
Trade & Marketing Director / Owner
Jody has worked within travel for over 40 years across various sectors including; airline, retail, tour operation and the last 20+ years in representation.  Jody was always drawn to travel, her sense of adventure and enjoyment to try something new has gained a broad understanding of the many facets of the industry, loves what she does and has a natural tenacity and ability to engage across all levels. Jody is the longest active serving Board Director of the Visit USA Association in the UK.
Loves: Family, good friends, walking, rugby, drawing, painting, fancy dress, the arts, Cornwall, music, good wine, soft adventure, festivals and of course travel!
Motto best describing Jody's approach to life, "With willing hearts and skilful hands, the difficult we do at once; the impossible takes a bit longer."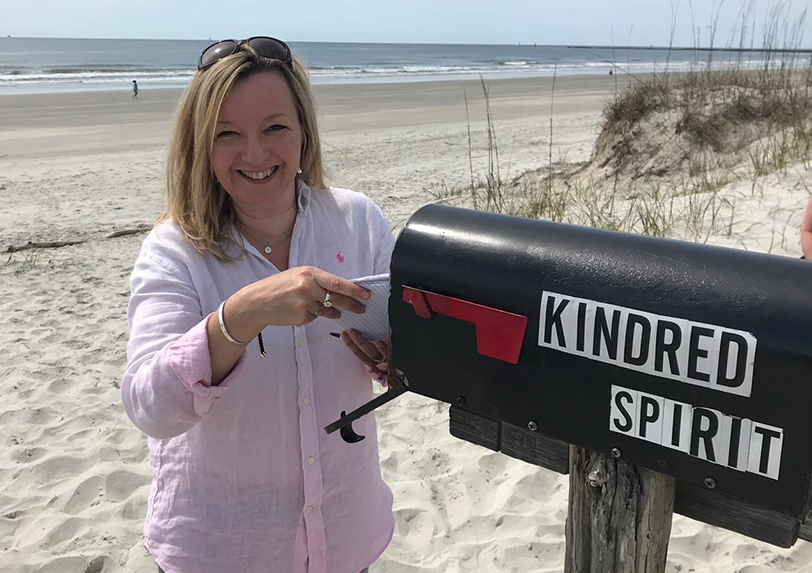 Kirsty Dillury
Communications & Marketing Director / Owner
Kirsty found travel some 25+ years ago, a graduate of the classics, her attention to detail, creative edge and eye for a story pulled her towards a PR and marketing career.  Kirsty has an innate ability to connect people, nurturing and developing ongoing relationships with journalists and the PR departments at airlines, tour operators and the travel industry at large.  A quick study, Kirsty leads the PR team and is adept and skilled in creating fully integrated media and marketing campaigns that position TTM's clients as aspirational vacation choices.  Kirsty is quick to see an opportunity, interpret, present and use it to the best advantage of the client.
Loves: Being with her young family, walking, history, cats, hanging out with family and friends, exploring and learning through travel, good wine, reading and craft gin.
Motto best describing Kirsty's approach to life, "We make a living by what we get. We make a life by what we give."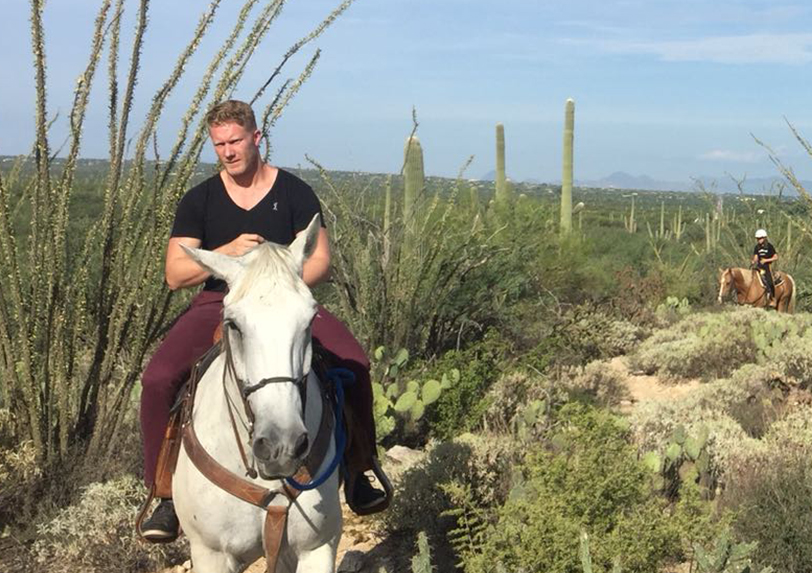 Neil Tagliavini Jones
Director / Owner
Neil's love and adventures within the travel industry started on his return from travelling to Australia, Fiji and the USA almost 20 years and several thousand flown miles ago. Neil joined TTM in 2013 bringing with him a wealth of knowledge and experience developed at one of the UK's largest tour operators. Neil proved a valuable member of the TTM team and became the first Director of the company outside of the owners. Neil is passionate about travel which is clear to see when he talks about the destinations visited and the amazing experiences he has been privileged to encounter during his professional career and in his personal wanderlust for travel.
Loves: Spending time with his favourite people, the gym, afternoon tea, visiting wide ranging new places, country living, Birmingham City Football Club and eating!
Motto best describing Neil's approach to life, "Grant me the serenity to accept the things I cannot change, Courage to change the things I can, and the wisdom to know the difference."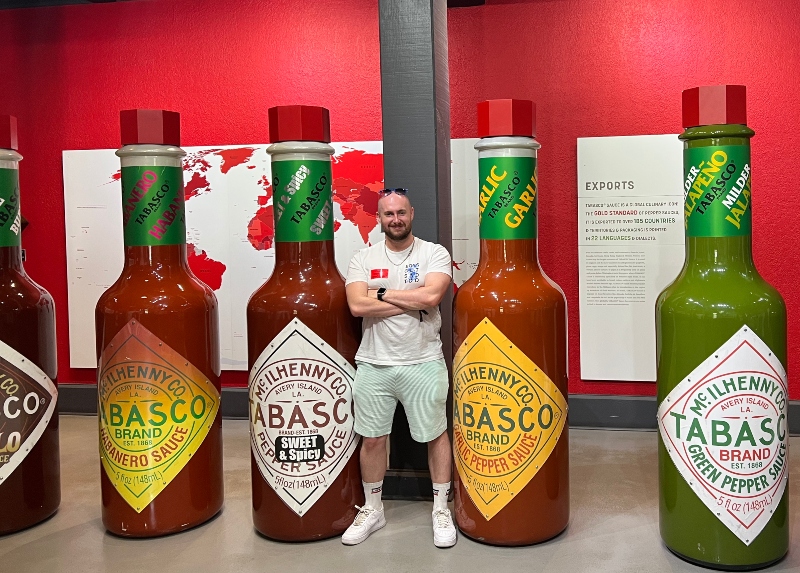 David Venables
PR Account Manager
David joined TTM in 2019, having previously worked for a global sports league in the UK. Graduating with a degree in Journalism, David went on to develop his career in communications, working on large-scale media events and projects, while also writing for his own blog. Passionate about all things related to travel, David brings great experience to the team and delights in developing relationships with clients and the media.
Loves: Discovering new locations, sports (particularly American ones), cooking, having an eclectic taste in music, loud shirts and maintaining his beard.
Motto best describing David's approach to life, "It's not whether you get knocked down, it's whether you get up."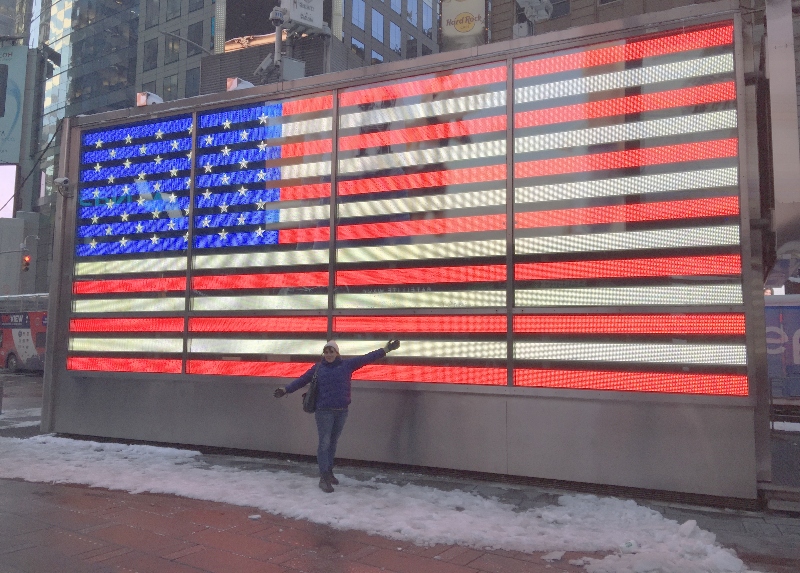 Caroline Donaldson-Sinclair
Senior PR Manager
Caroline began her career in travel trade representation over 20 years ago. Caroline's passion for the opportunities PR creates; opening up new reasons to travel and discovering new destination stories, is always informed by her background of what the suppliers on the ground and travel industry needs. Caroline has worked in PR consultancy for destinations, luxury hotels, attractions and FMCG brands across the map and has genuine and close relationships with media on three continents. She is passionate about developments in sustainable travel and highlighting the opportunities for change through more mindful and educated travel choices.
Loves: Travelling (obvs!), interior design, dogs and horses, family time, reading, being on the water, being outside and snow.
Motto best describing Caroline's approach to life, "Vision without action is daydreaming."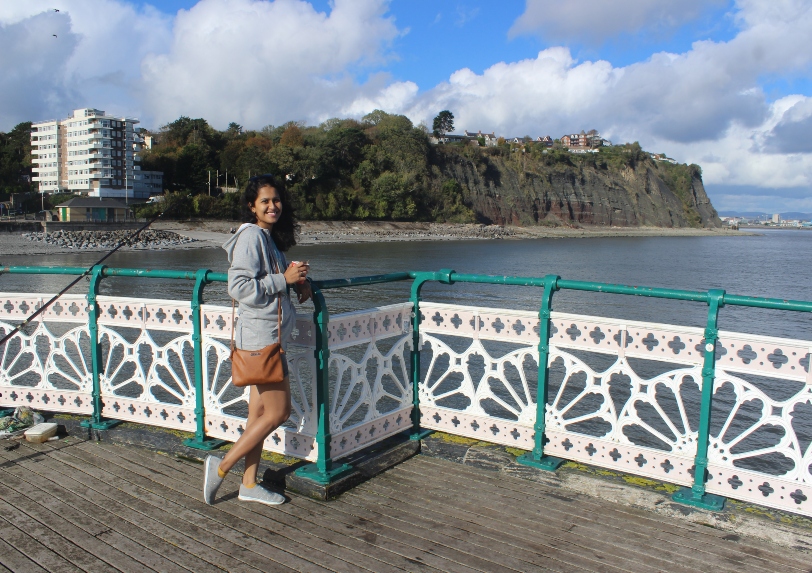 Anisha Hegde
Communications Executive
Anisha has worked in Corporate Social Responsibility (CSR)  Communications and Program Management for an NGO. She then moved to UK to pursue my Master's in International Public Relations and Global Communications Management. Her previous experience includes working on campaigns and social media in my past jobs. She is passionate about travel writing, working on campaigns and organising events.
Loves: Travelling, reading, making itineraries for travel, discovering new cafes and restaurants, walking, watching movies, spending time with loved ones.
Motto best describing Anisha's approach to life, "If you can dream it, you can do it."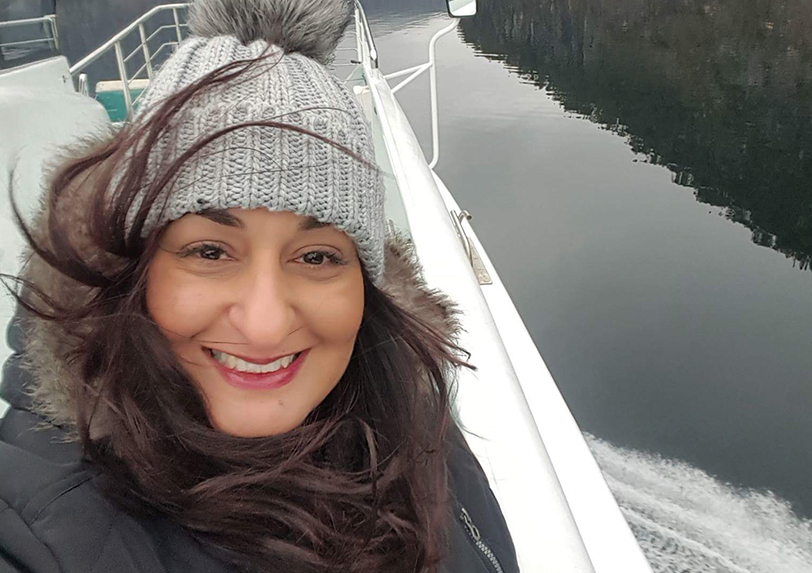 Sara Ellis
Senior Account Manager
Sara has been in the travel industry for 25 years, starting in sales, progressing to product and contracting before joining TTM in 2015. Sara's experience of both sides of the industry gives great insight and has made Sara highly effective part of the team.  Adept at reading the market, creating opportunities, building and maintaining strong, strategic relationships on behalf of our clients within the UK and Irish markets.
Loves: Dance music, gym, comedy, cinema, socialising with family and friends, travelling, anything fun that makes her giggle.
Motto best describing Sara's approach to life, "Always remember you are braver than you believe, stronger than you seem and smarter than you think."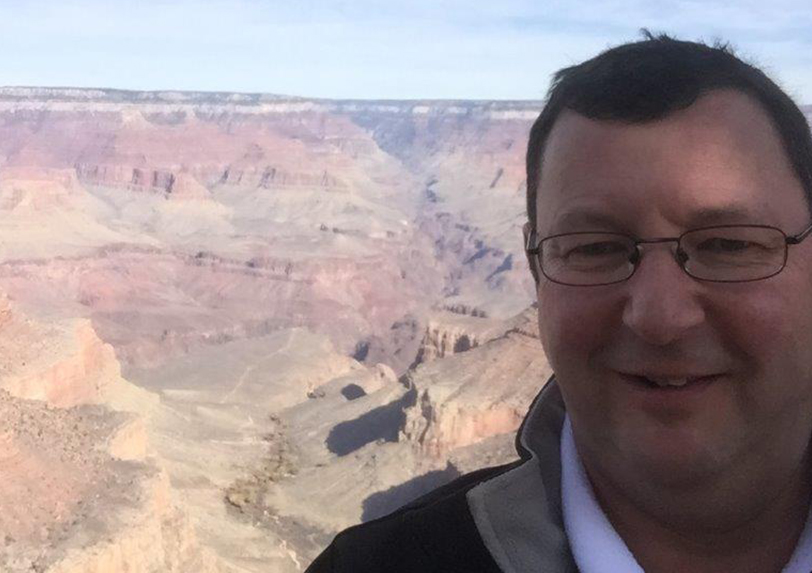 Duncan McCubbin
Account Manager
Duncan started his career in travel after completing his education, over 40 years ago. Within his career he ran a USA specialist tour operation and worked in senior positions for two international airlines. Duncan then brought his expertise and market knowledge to representation, a sector he has been working in for the last decade.
Loves: Motorsport, being out on the water both canoeing and boating, travelling, his home in Scotland and spending time with his Granddaughter.
Motto best describing Duncan's approach to life, "Every day is a school day, work hard, be kind, be loyal and love always."
Jessica Jackson
Account Manager
Jessica joined the travel industry 26 years ago in sales, her love and passion for travel started from a young age due to both her mother and aunt working in the travel industry. Having started in sales, Jessica worked her way up to product and procurement for USA and Canada within tour operating, covering numerous roles. Jessica embraces new challenges, prides herself on her attention to detail and loves working and being part of the travel industry.
Loves: Family, travelling and exploring new destinations, socialising with good friends, and living life to the full.
Motto best describing Jessica's approach to life, "Attitudes are contagious, make yours worth catching."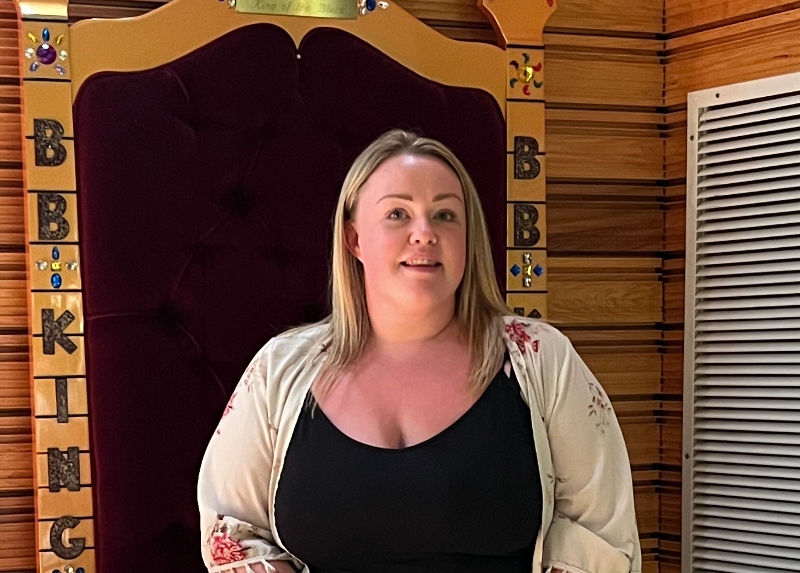 Hannah Phipps
Account Manager
Hannah started her travel career 15 years ago as an apprentice for a high street travel agents completing an NVQ in travel & tourism, followed by a few years in Sales and then progressing to various tour operator product roles over the last 8 years before joining TTM in 2022. Hannah loves exploring new places & cultures which is where her passion for travel came from.
Loves: Cooking, Walking (to Country pubs), Spending time with her family and Brighton & Hove Albion.
Motto best describing Hannah's approach to life, "A smile is happiness, you'll find right under your nose."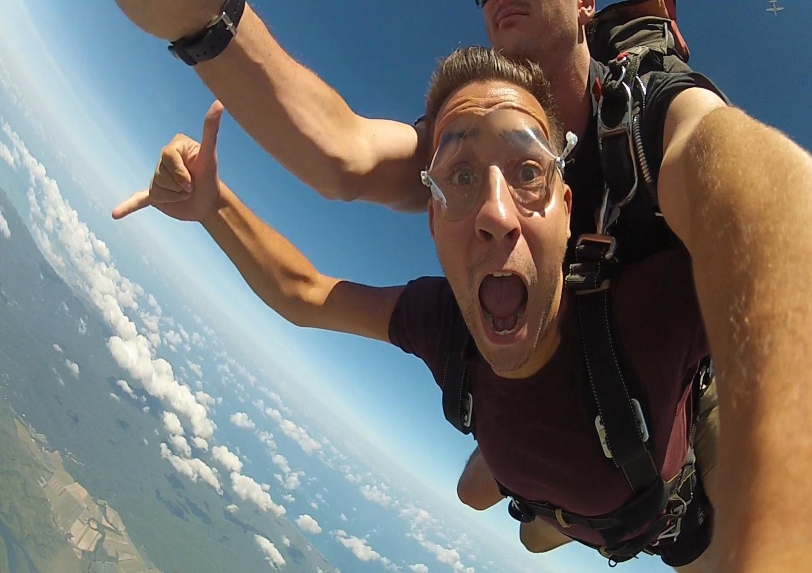 Daniel Robinson
Junior Account Manager
Daniel has been involved in the travel industry for 12 years. He lives and breathes travel, having spent 5 years overseas travelling through various US states, Australia, New Zealand, South Pacific and throughout Asia. Returning with extensive knowledge of multiple destinations, he was awarded various accolades within the industry and had garnered a new found knowledge for his clientele.
Loves: Spending time with his nephews, exploring parts unknown and immersing into new cultures, cuisines, and lifestyles. Adores music, food & wine, you'll find him relaxing by the log fire in a cabin in the mountains.
Motto best describing Daniel's approach to life, "The only way to make sense out of change is to plunge into it, move with it, and join the dance."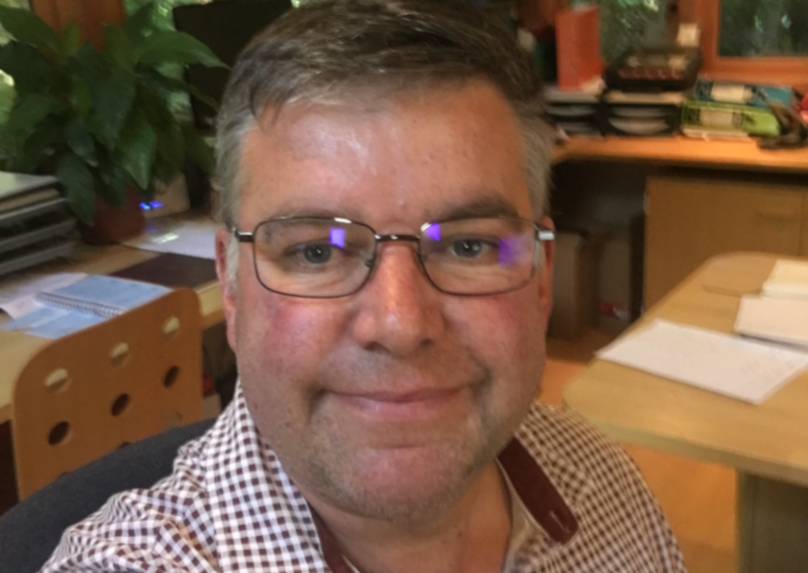 Andy Eager
Financial Controller
Andy joined the team in the summer of 2021, after many years in the finance sector. He has a passion for numbers and a keen attention to detail, which comes with territory. This, combined with experience he has gained within a variety of industries, makes him well equipped to deal with his role at TTM.
Loves: Travelling to the coast with his family, all sports, countryside walks, DIY and live comedy.
Motto best describing Andy's approach to life, "Don't look back unless it's a good view."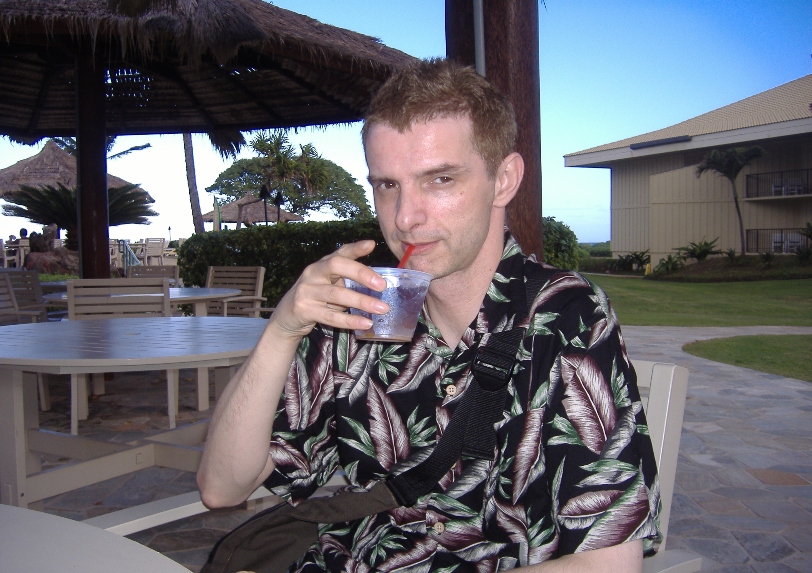 Mark Chamberlain
Administration Manager
Mark has a wealth of experience of working in the tourism industry since the beginning of his career over 35 years ago. Starting with a brief stint as a Travel Agent, he quickly moved to Inbound Tour Operation as an Operator and a Manager in that field. Working mainly in London, Mark has also spent several years abroad in various locations, including six years in Japan with his wife, using that time to broaden his cultural horizons and learn new languages and skills.
Loves: Travelling with his Wife, reading, Football (Manchester United when they are winning), Table Tennis, music and playing his electric guitar (badly!), nature and animals, and learning new languages and cultures.
Motto best describing Mark's approach to life, "Don't judge me based on my mistakes, but please judge me based on how well I correct them and learn from them."